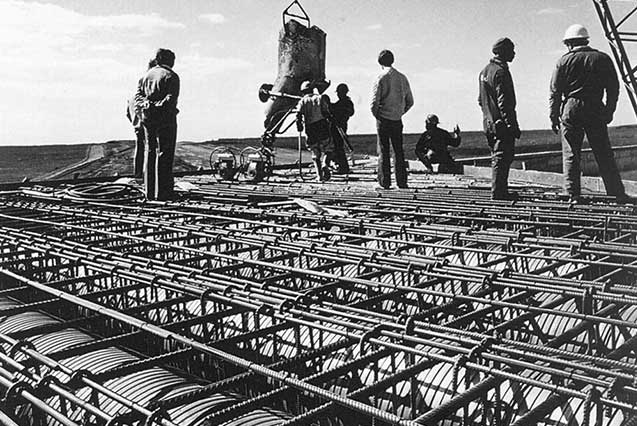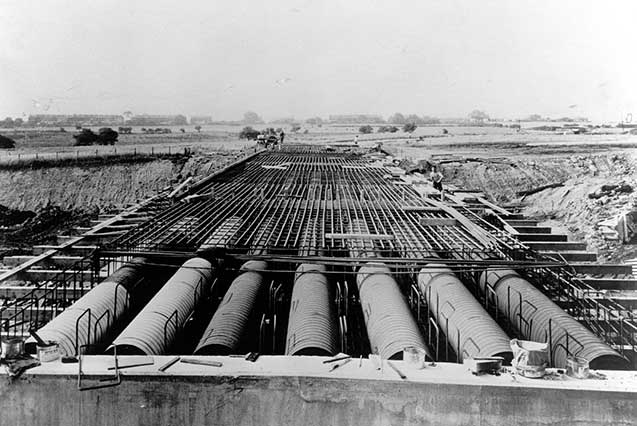 Where required tubes can be supplied with sleeve socket couplers. Stop-end caps or coned ends are generally supplied pre-fixed and sealed to tube ends to prevent the ingress of concrete.
Well-Void Superlite void formers are ideal as a low-cost, light weight, non-porous cell former within concrete bridge decks and can also be used as column formers, test caps and bolt boxes. Standard Well-Void tubing is used together with a range of flat and coned ends. A full fabrication service is available to suit any requirements.
Up to 2.2m diameter, any length up to 8m.

A specifically engineered product designed to meet a range of construction industry requirements.

Maximum strength to weight ratio.

Resist distortion caused by the hydrostatic pressures of concrete.

Considerable material cost savings Due to the reinforcing effect of the 4-ply lockseam.