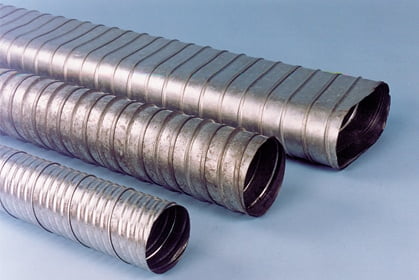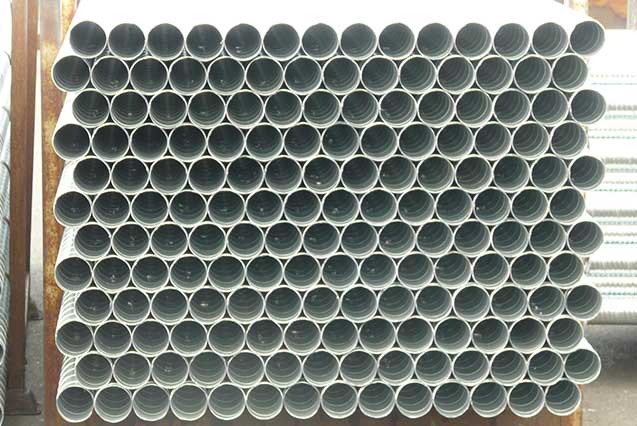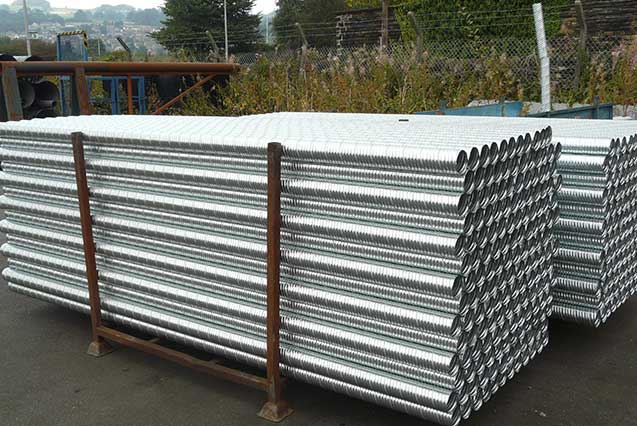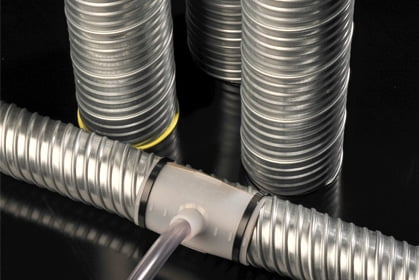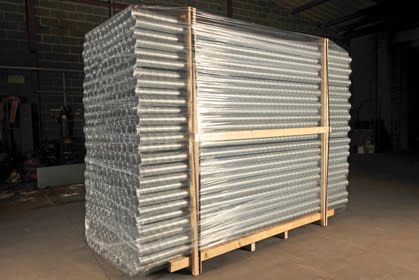 Description
Well-Void Type FR tendon sheathing is a unique range of small diameter corrugated tubing.
Well-Void sheathing can also be supplied in a range of flat-oval sizes for applications with grouting space restrictions.
A choice of external coupling sleeves are available:-
Screw couplers
Engage over the corrugation helix. Generally 300mm long.
Push couplers
Provide a central swage stop to ensure an even joint. Generally 100mm long.
Both couplers require on-site grout sealing.
Well-Void Type FR tendon sheathing is suitable for pre-stressed concrete bridges, floors etc., and is also used in cut-lengths as dowel pocket formers in pre-cast concrete structures.
The sheathing can also be delivered pre-bent to most desired radius or curvature.  Also available are standard grout saddles and gaskets, grout hose and heat shrink sleeve seals.
Well-Void Type FR is available from 40mm – 125mm
Well-Void Flat Oval is available from 50mm x 25mm up to 160mm x 80mm, but any sizes between these measurements can be achieved on request.

Well-Void sheathing is manufactured from standard 0.4mm or 0.5mm steel making Well-Void far stronger than other alternatives with up to 100% more steel.

The roll formed external corrugations increase rigidity and ensure a first class bond to concrete.
The extra strength makes it less susceptible in transit and site damage.

Allows greater unsupported spans to be made saving support materials and reducing fixing time.